What is a Scrum Master And Why Is One Critical to Business Success?
The role of a Scrum Master in a rapidly changing business environment is invaluable.
In this fast-paced world, change is inevitable and important. The demands of customers are constantly evolving. Changes in technology have become rapid and unpredictable. Artificial Intelligence and Machine learning are reshaping the global economy. And a business who feared and avoided change may fail to survive, grow and gain a competitive edge in the digital era.
A Scrum Master can lead your organisation through successful digital transformation and help your business reach its full potential.
What is a Scrum Master and how important is their role in the world of modern business? 
Scrum is one of the very popular and powerful Agile frameworks for project management. It uses sprints and daily stand-ups to help teams work on complex projects until they are complete. A Scrum team generally focuses on developing a product, and there are three key roles identified: Product Owner, Development Team, and the Scrum Master. Each of these members has specific roles and responsibilities to perform in the team.
As a servant leader and coach for a Scrum team, a Scrum Master collaborates with all the members of the team, from the individual level to the business level. Their tasks also differ depending on which team member they are working with. It's the Scrum Master's responsibility to make the whole team more productive, motivated, and efficient.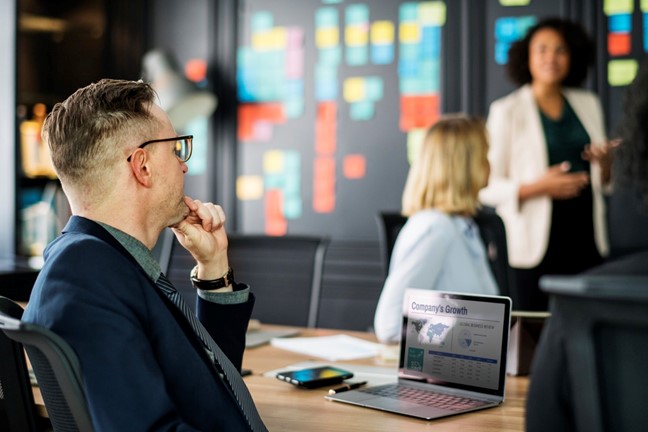 Image from rawpixel.com
What are the Roles and Responsibilities of a Scrum Master?
As stated in the Scrum Guide, the Scrum Master serves on three levels:
1. Product Owner
The product owner collaborates with and represents the stakeholders. They know what the customers want and what features customers are looking for. Most importantly, the product owner is the only one who can manage the Product Backlog (or the tasks that remained on the "to be done" list).
The role of the Scrum Master is to guide and serve the Product Owner in various ways. At the product owner level, the Scrum Master responsibilities include:
Helping the product owner to formulate techniques for effective product backlog management.

Ensuring that the product owner adheres to the best Scrum practices as well as understands and applies Agility. 

Helping the product owner groom or refine the backlog for successful sprint planning.

Working with the Product Owner to help the development team understand the need for concise product backlog items and product planning. 

Implementing team-building measures as requested or needed.

Encouraging the Product Owner to participate in the team events to bridge the gap between business and technology

Ascertaining that the Product Owner helps the team to overcome challenges when it arises or as part of continuous improvement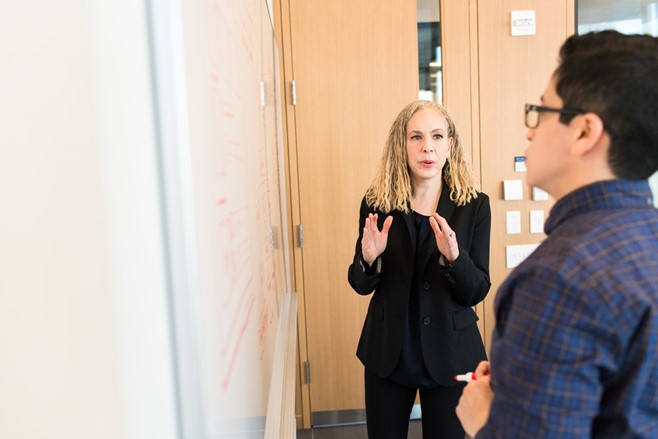 Image from Pexels
2. Development Team
The Scrum Master doesn't manage the development team because they are a self-organized group. This simply means that the development team organizes and manages their own work. They have all the skills needed to create a product increment. The development team is committed to delivering a potentially releasable Increment at the end of every sprint. The Scrum Master, however, is responsible for empowering and coaching them.
At a team level, the Scrum Master is expected to:
Coach, guide, and support the team members.

Remove project impediments, protect the team from external interferences and boost the team's productivity and performance.

Help remove obstacles that teams may encounter down the road. 

Help the team create and deliver high-value products or services.

Help facilitate the team events or coach the team on how to run a successful event

Assists in conflict resolution

Encourage the team to collaborate and get the resources they need to be productive

Remind the team that they are accountable for their work and to stay focused on completing the committed work in the sprint

Encourage the team to challenge their work estimation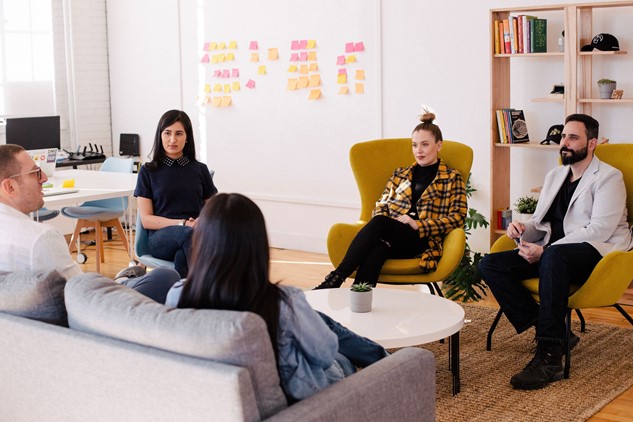 Photo by You X Ventures on Unsplash
3. Organizations
At an organization level, the Scrum Master is responsible for: 
Helping stakeholders and employees understand and apply Scrum best practices.

Facilitating teams to become more productive and efficient.

Leading and coaching the company to adopt Scrum successfully. 

Taking part in preparing scrum implementations.

Working with other Scrum Masters to amplify the effectiveness of scrum adoption and implementation.

Make the challenges that the team is facing in an organization level transparent to help the team to continuously improve
As you can see, a Scrum Master has a crucial role to play in a team and in all levels of the organization. Most companies assume that a Scrum Master has it easy, hence are given dual roles, but if you really want to have a high performing team, the Scrum Master should only be focusing on their team without any distractions. 
Why Hiring a Scrum Master is Good for Your Business?
Innovation is at the heart of Agile and Scrum.  Whether your industry is in software development, manufacturing, financial institutions, consultancy or any other fields, adopting Scrum practices is a great way to improve business strategies and successfully meet customers' expectations. 
An effective Scrum Master demonstrates the behaviors of a Lean-Agile Leader with an Agile Mindset. Hiring a professional, well-recognized and certified Scrum Master can be very beneficial for your business. Here are some of the best reasons why your business needs a Scrum Master today:
Boost Team Collaboration – 50% of team members are motivated by team success. A Scrum Master is a team-based servant leader that works closely with the product owner and development team. It's their responsibility to improve team collaboration and build a high-performance team while providing a creative and trusted environment. Without a successful team, there will be no successful products. And no product means no ROI. 
Better customer satisfaction – 49% of the top managers surveyed by Forbes say that uncompromising customer focus is the primary reason for Scrum's success. One of Scrum Master's responsibilities is to improve the team's delivery commitments and sprint planning to identify issues right away that would otherwise affect the progress. 
Faster time to market – if you want your product to market faster, hiring a Scrum Master would be a great idea. Studies show that using the Agile approach has improved time-to-market for organizations by 18 to 20%. Agile helps organizations respond faster to market and customer demands. The Scrum Master measures cycle times and makes necessary adjustments, which helps improve and optimize the time market process.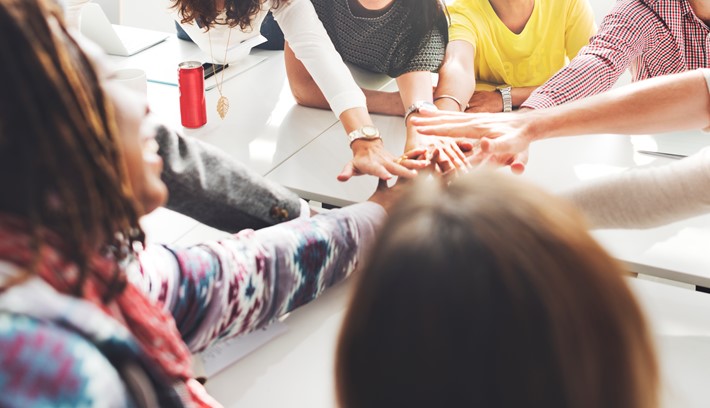 Image from rawpixel.com
Goal: a strong culture of continuous improvement, driven from below and supported from above. — Henrik Kniberg
Is Scrum Right for your Business?
Wondering if Agile is the right approach for your business? According to experts, the Agile Scrum approach is suitable for almost any project, with reservations. At Life Intelligence Group, our expert Agile coaches will answer all your questions about Agile and Scrum and how they can help transform your business. 
Whether you're considering hiring an internal/external Scrum Masters or interested in becoming a Certified Scrum Master yourself, Life Intelligence Group is the right place for you. Life Intelligence Group provides Scaled Agile Framework (SAFe) courses. SAFe is the leading framework for scaling Agile across the enterprise. 
To check out our other SAFe courses and get updates on our course schedules, please visit https://www.lifeintelligencegroup.com/ today! Don't forget to subscribe to our newsletter so you won't ever miss out on our latest SAFe updates.
An agile tool for your business
Incorporate agility into your personal and professional life using an Agile tool to help you achieve your dreams. TaskSpur is a product of years of research and development, designed for go-getters like you.
It's a tool to help you stay on top of everything, placing special emphasis on your finances, health, career, and personal goals. Created using the principles of agility, TaskSpur's goal is to help you build a habit of success every day.
Try it!
Download TaskSpur on Android | Download TaskSpur on your iPhone
Sign up or Login on your browser
References: