Your Ultimate Christmas Planning Checklist: 6 Weeks to Christmas Day Countdown
It's the most exciting time of the year again. Are you ready? 
 
The holidays can get pretty hectic when you don't have a proper plan in place. That's why we're making it easy for you to welcome the holiday season with this Christmas Preparation Checklist. 
This pre-made To-Do list covers the basic things you need to do prior to, during, and after Christmas to make preparing a huge family feast or a simple family gathering a little less stressful and a whole lot more enjoyable! 
Download a Printable version of this checklist here. 
Six Weeks Before Christmas (mid-November)
Create a holiday budget, taking into consideration your decorations, menu, cards, and gifts expenses

 

Create a holiday calendar. Use 

TaskSpur

 to create your Christmas TO DO list

Create a master gift list for family, friends, workmates, etc with corresponding addresses for each

Start your gift research

Start shopping and looking for early holiday deals including Black Friday specials during late November/early December

 

Curate your own Christmas playlist. Here's 

a great list of the classics

 

Order your holiday cards or e-cards for a greener option

 
Four Weeks Before Christmas
Order your gifts

 

Start wrapping your presents as they arrive instead of wrapping them in bulk

 

Audit your current Christmas stash to see if you can reuse old decors

 

Address your holiday cards

 

Stock up on batteries

 

Hang a wreath on your front door

 
Three Weeks Before Christmas
Buy your tree

 

Start putting up your house decorations 

 

Plan your holiday menu

 

Order your ham or turkey and any special food items

 

Mail out your holiday cards

 
Two Weeks Before
Clean your fridge

 

Start cleaning parts of the house

 

Make sure your long-distance presents are mailed

 

Buy perishable pantry items

 

Prepare your Christmas Eve glasses and dishes

 

Display the cards you received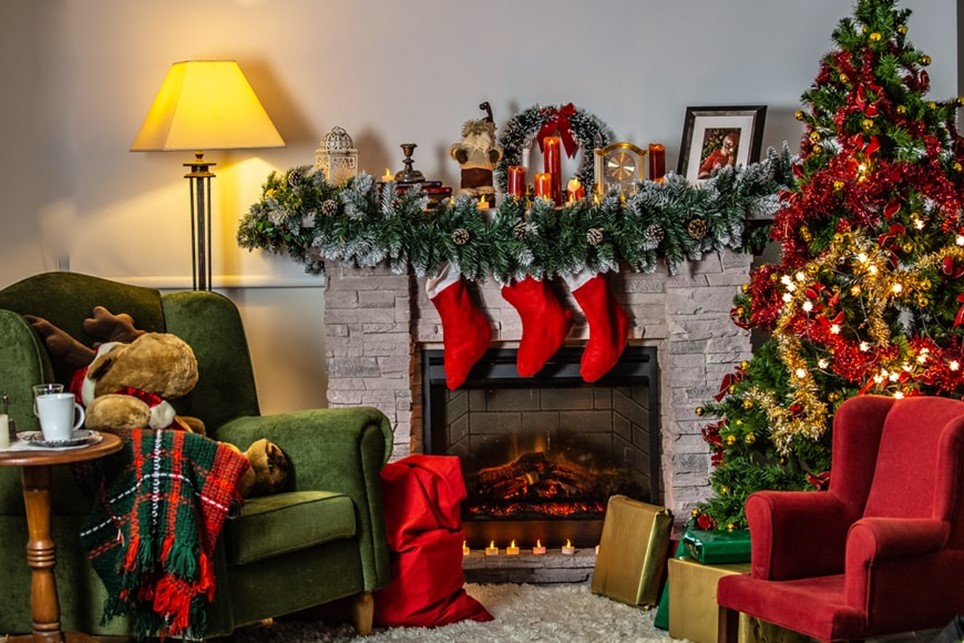 Image by Lynda Hinton via Unsplash 
One Week Before
Deep clean the house

 

Find table setup inspirations

 

Shop for any missing decorative items

 

Hang the stockings

 

Write a grocery shopping list

 

Go on a big grocery run

 
Three Days Before
Shop for fresh ingredients

 

Talk to long-distance friends

 

Do a final house inspection

 

Make sure you've wrapped all the presents

 
Two Days Before
Get cooking

 

Buy some flowers

 
One Day Before
Ready your Santa surprises

 

Finish cooking

 

Set the table

 

Feel the holiday spirit

 
Christmas Eve
Put on a Christmas movie

 

Light a fire if you have a fireplace

 

Take a family video

 

Leave out the milk and cookies for Santa

 

Display the presents

 
Christmas Day
Open presents!

 

Make a list of what everyone received and from whom so you can send out thank you cards

 
Boxing Day
Store all the leftover food 

 

Write and mail out your thank you cards
6 January
Put away your Christmas decorations to use for next year

 

Properly dispose of your tree

 
When it comes to planning for an occasion as special as the Christmas holidays, you need to make sure you have ample time on your hands to put everything together. This will allow you to properly execute every part of your plan without sacrificing your normal routine. 
If you're the kind who loves ticking an item off a list, you can get our Christmas checklist pack FOR FREE! This pack contains: 
A blank Christmas Calendar

 

An Ultimate 4-Week Christmas Checklist

 

A Blank Grocery Checklist

 

A Blank Master Gifts List

 
The pack is yours for free! Download Here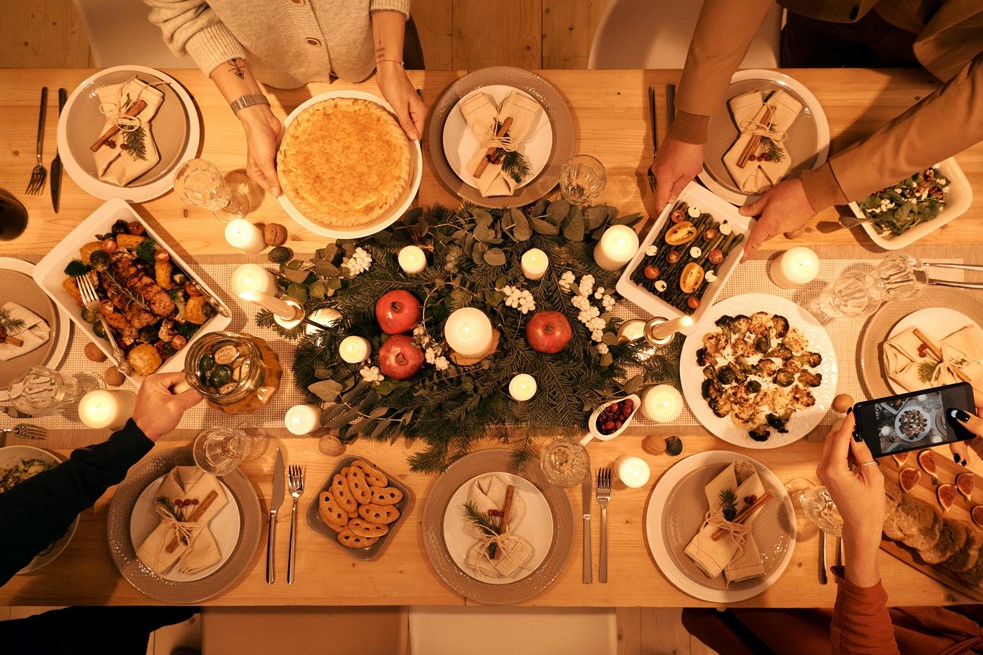 Image by Nicole Michalou via Pexels 
Plan the Holidays with TaskSpur 
If you prefer going digital with your Christmas planning, check out TaskSpur. You can easily create a Christmas Checklist Plan on TaskSpur and add each of the listed items above under this master plan. 
To use TaskSpur to prepare your Christmas holidays, follow these steps. 
Create a new goal on TaskSpur

 

Name this new goal Christmas To Do or any other name you think would better suit your project

 

Save

 

After you have created a goal, create a new task under this Christmas To Do goal. Add the tasks that are relevant to you from the list mentioned above.

 

Don't forget to add a start date for each task.

 

Congrats! You've just successfully planned your Christmas holidays.

 
Now that all your planned tasks are logged in to TaskSpur, you don't have to look at your tasks individually. TaskSpur's intelligent assistant, Ari, will automatically create a To Do list for you every day containing all the tasks that you have scheduled for that day. 
Easy, isn't it? Don't have TaskSpur yet? Download the app to your phone or desktop today! 
Download TaskSpur on Android | Download TaskSpur on your iPhone
Sign up or Login on your browser
References: